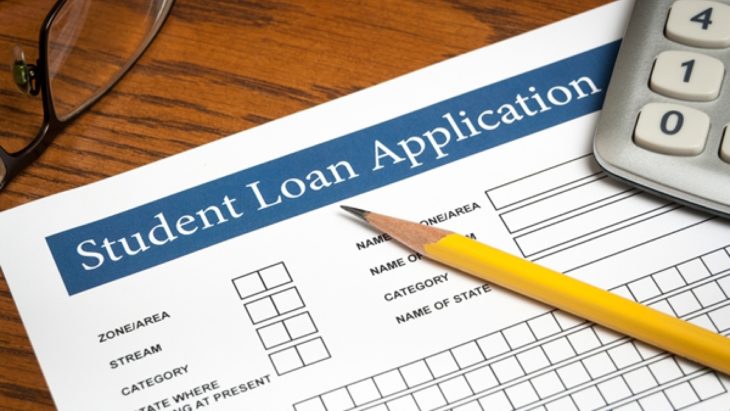 A Detailed Overview Of Education Loan On Property Subsidy Scheme
The escalating cost of education abroad is one of the significant hurdles for Indian students. Especially for students belonging to underprivileged backgrounds, pursuing higher education overseas will require a strong financial backing.
Therefore, to improve the accessibility to higher education for meritorious but financially limited students, the Indian Government and the Ministry of Education have several education loan schemes to secure funding for their education overseas. Financing higher studies have become more accessible with the availability of education loan subsidy, which reduces your burden of credit.
The Government of India also facilitates numerous schemes to assist in education loan repayment. Here are some of the prominent student loan schemes one can opt for –
Vidya Lakshmi Loan Scheme
Through this flagship loan scheme, the Government strives to help all the students from financially weaker sections to pursue their higher education without facing monetary constraints. By registering yourself on the Vidyalakshmi portal, you can enjoy the following benefits –
Students can access detailed information on education loans in India under a single platform.
The applicants can view the status of loan applications anytime, anywhere online.
A common loan application is made available to the students for their convenience.
The portal is also linked to the national scholarship program and to apply for government scholarships and grants.
Under Vidyalakshmi education loan interest subsidy scheme, the interest rate for a loan amount of up to Rs. 7.5 Lakh (for male candidates) is 12.75% above Rs. 7.5 Lakh is 11.50%. For female candidates, 12.25% interest is charge for an amount up to Rs. 7.5 Lakh and 11% for above Rs. 7.5 Lakh.
While this credit amount might help secure finances for your child's higher education in India, studying overseas, require a considerable amount of expenditure. You can address these financial requirements by availing a Loan against Property from lenders like Bajaj Finserv by pledging your asset as collateral.  Since this, a secured advance, lenders charge a lower rate of interest and the sanctioned amount can be up to Rs. 3.5 Crore depending on the property's value.
This way you can not only provide the tuition fees of studying in foreign universities but also cater to other requirements like –
Accommodation
Travel expense
Living expenses
Course material, projects and excursions, without any compromises.
However, you must always check the eligibility criteria and the list of documents needed to apply for a loan against property before beginning the application process.
Existing borrowers can further benefit from pre-approved offers provided by Bajaj Finserv. These pre-approved offers are applicable on unsecured credits like personal loans, business loans and secured advances such as home loans among a host of other financial products. You can check out your pre-approved offer by sharing a few necessary details like your name and contact number.
Padho Pardesh scheme
The Government of India, IBA and the Ministry of Minority Affairs have jointly introduced the Padho Pardesh Scheme to help the minority communities to pursue higher education abroad. You get an education loan interest subsidy under the Padho Pardesh scheme to study overseas.
To reap the benefits under this scheme, you must –
Belong to economically weaker sections within an annual household income within Rs. 6 Lakh.
You are required to furnish your income certificate issued by the State Government to avail Padho Pardesh scheme.
The applicant must also produce a self –declaration of belonging to a minority community.
However, you must check your education loan details to avail full subsidy on the loan's interest for the moratorium period.
Now, while this scheme applies to the students from minorities, other candidates still have to face the higher expenses of studying abroad. But with a loan against property, you can finance your child's education without straining your finances. You can check your eligibility beforehand by using your lender's eligibility calculator.
Providing quality education to your child, whether in India or abroad is every parent's dream. However, the higher education fees, along with the associated expenses, could create a burden on your finances. Thus, availing education loan for different schemes; you can economize the way to fund your child's education and fulfill his/her dream of studying in a prestigious institute.