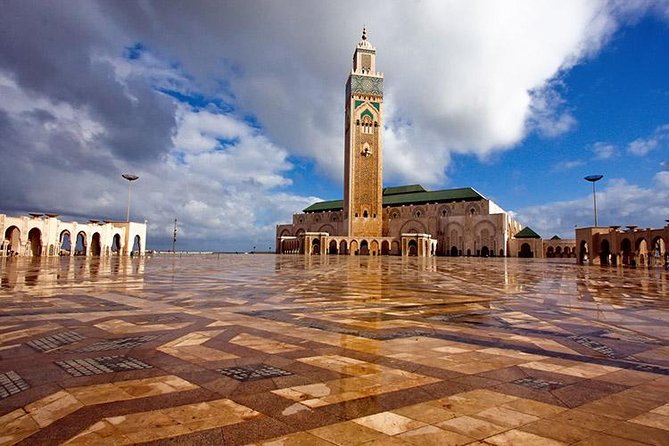 Casablanca City Tour – The City Of Casablanca
Casablanca City Tour: Casablanca is a city in western Morocco, which is know to be the capital of Great Casablanca region. In Spanish, the word Casablanca means 'White House'. The city has a population of nearly 3.1 million, and this city is known to be the largest city in Morocco. Casablanca has its chief port and its one of the world's largest artificial ports. Many tend to think that Casablanca is the capital of Morocco but this is false! The capital of Morocco is Rabat. It's an interesting fact to know that Casablanca is the sixth largest city in Africa. All sorts of modern economy sectors and industries are basically located in and around Casablanca and have many international industries based in Morocco.
Since the 7 th century, the city of Casablanca is been occupied by the Berbers, which had a small kingdom called Anfa which was once ruled by the Arab Muslim. Later Portuguese came over to occupy the city to set up their military base; however in 1755 the Portuguese completely abandoned the city due to the earthquake which shattered the city. Later during the 19th century, the city's population slowly grew and it became an important wool supplier as the textile industry started to flourish. By 1860 there were nearly 5000 occupants and by 1880 the population touched 10,000. In the year 1907, the French tried to build a railway near the city's major port, however the occupants of the city objected and they has to attack the French troops, but the French was able to control the city of Casablanca. Very soon the city became anti-French and there were terrorist attacks.
There are some important things that you need to know about Casablanca: Today's proper city population of Casablanca is about 3,312,000 and the metro are has a population has a population of 3,744,000. The city is located at 17 meters, 55 feet and has a time zone of 0 hours, Coordinated Universal Time. The night life in Casablanca is good, filled with discos, where you can drink and enjoy the Moroccan music and watch belly dancing. Shopping in Morocco is fun but you need to learn how to bargain! Try to be the first customer in the morning especially on Mondays, remember that the first price of the good is costlier than the final price! It's better to avoid speaking in English, try speaking either in French and Spanish. Never say them that the price of the goods seems to be attractive, if you think you satisfied with the price of the commodity give the shop owner a small gift like a cigarette!
Please visit : Morocco Private Tours