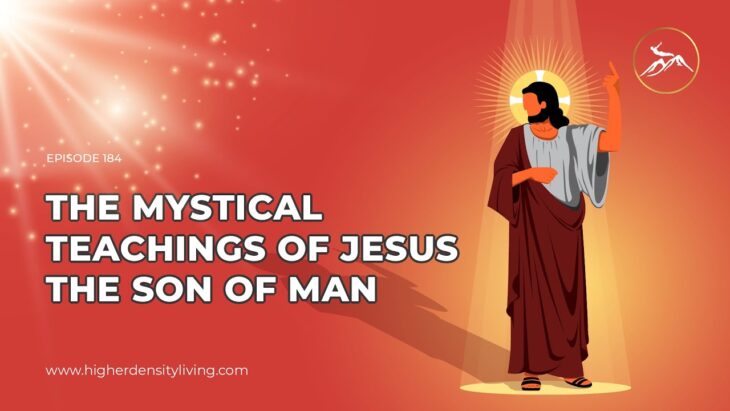 The Mystical Teachings Of Jesus for Eliminating
Many people claim to have The Mystical Teachings Of Jesus that will cure your anxiety and depression forever. They tell you that their particular program or method is the ultimate solution to your problems. And you know what? I've purchased some of these programs. In fact, they taught me many helpful techniques and coping skills that I used while travelling on my own healing journey.
However, there is not and never will be a technique, method, herb, medication, meditation, guided imagery exercise, affirmation or secret knowledge that will ever completely eliminate anxiety and depression from your life experience. Why? Because you are a human being!
As human beings we have limitations, many limitations. I believe it to be both dangerous and tragic that many New Age self-help programs teach that we, human beings, are actually gods. These New Age teachers claim that they can help us connect with the god within. These teachers are very intelligent, eloquent speakers that have the ability to seductively mystify their audiences with their poetic, elegant and romanticized presentation. They convince their audience that with enough "inner work" they can eventually recognize their godhood and live a life without limitations.
Whether you are aware of this or not, there are millions of people around the world who sincerely believe the above teaching. And if you are one of these people, please think critically for a moment and consider some questions. Do you feel pain when you step on a tack? Do you ever feel fear? Will you survive if you jump from the top of a skyscraper? Can you fly? Can you survive a few months without food or water? Can you pick up a lion and throw it out of the jungle? Can you simultaneously be present in Tokyo and New York City? The last time I checked a god is supposed to be omniscient, omnipresent and omnipotent. Are you any of these? Not even close! I'm not trying to be disrespectful; however, this false premise of human godliness needs to be exposed for what it truly is: spiritual nonsense.